Honey Buns Men's Bear Funny Boxer
Honey Buns Men's Bear Funny Boxer
---
Our Honey Buns Men's Boxers are pretty sweet and will have your buns comfortable all day! Made from soft 100% combed cotton knit, our boxers have a roomy fit with a button fly and an exposed elastic band. It's easy to see why the butt stops here!
• 100% Combed Cotton Knit
• Exposed Elastic Waistband
• Button fly
• Backside is one panel of fabric - no seams to interfere with graphics
• Permanent No Fade Print
• Preshrunk
---
Product Shipping Weight
S
0.23 lbs
M
0.25 lbs
L
0.29 lbs
XL
0.32 lbs
XXL
0.36 lbs
User Reviews (15)
They are amazing. And comfy. And omg I love them.
DuckBoxerLover
Love these Funny Boxer Shorts!
I have 5 of these funny boxer shorts so far, and they are great! What a cute idea. I wear them around the house and out in the yard with t-shirts, they are so comfortable and lightweight for the summer time. I love them!
SleepyHead / Sutter Creek, CA
These are the best, I love the colors and the fit. I've been buying all these pajamas and boxers for years.
Aunt Bre'
These crack me up!
Deb Doo / Indiana
fit perfectly for a gift
renaker / michigan
We are a big fan of your underwear
My husband Loves your boxers. I had to buy him more because that is all he wants to wear, especially to sleep in. He says they are the most comfortable underwear he has ever owned.
Roseryan / Colorado
Everyone loves these products.
I have bought several items for gifts mostly boys & mens boxers. My guys in the family love them plus they are true to size with noooo complaits. I love them because I am entertained for the day; they sayings are hilariously funny, Cute pictures that go with the saying, plus looking at all the available items for sale. The product & website I highly recommend. Enjoy!
Deb Doo / Indiana
Not only are these boxers fun, but very Comfy also.
Debbi / California
No words can describe how comfy, these boxers are. 10 thumbs up.
Al
This us my hubby's go to sleepwear. We joke about it. I get to pick new boxers and surprise him. Always great quality.
Wifey / Florida
We had purchased a pair of the funny boxers in Missouri. When I found this online for Lazyones, I was thrilled. He loves them and that makes me happy
Mccoby
I just love all the fun and creative sayings. These pajamas are comfy and last for years!
Lauren / Idaho
Love these boxers! I got them for my boyfriend haha
Peyton
I purchased my first pair in a souvenir shop in Alaska (2009). I have since purchased countless pairs as gifts. These are the only pants I wear as loungewear. I buy them extra big so nothing is squeezing my tummy. I am a woman and only buy the men's boxers - everyone I have given these to love them!
Miso Hautty / Sunny California
I gave these to my husband and he LOVES them! These are his favorite boxers he owns. He says they are so comfortable and he loves the cartoons.
Heather / Tucson, AZ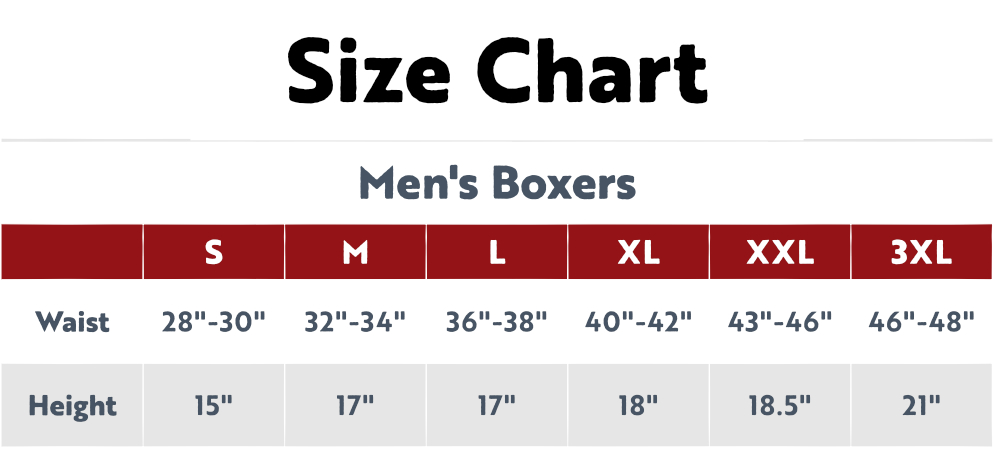 Cold with like colors
Non-chlorine bleach
Tumble Dry Low, remove promptly