Let's be honest: when our kids are young, keeping the wonder in Christmas and fun is a bit easier than when they are teenagers. Being a teen is never an easy time, filled with so many changes inside and out. They may not enjoy the activities they used to (or at least, not where they can be caught), and finding more age-appropriate holiday activities for your teen can become quite a challenge. She may tell you she is way too old to be sitting on Santa's lap this year, or he may say to you he's no longer interested in the family snowman-building tradition.

While this is all part of normal development, we're here to help you by sharing some ideas and suggestions for fun Christmas activities for teens that might be cool enough for your young adult. Let's help you get the whole family excited for the holidays and for celebrating together!
1. Ice to See You
When winter rolls in, there are so many opportunities to hit the ice! Whether it's your local ice rink or a cozy and cute lake in the middle of beautiful snow-covered nature, ice skating is always a fun Christmas activity for kids of all ages.
Depending on where your local rink or ice-skating area is, if skating during the evening, you might have the chance to grab a hot cocoa and skate amidst the twinkling holiday lights.
2. Tree-riffic
Let your teen or teens have their mini-tree to decorate. Many teens enjoy exploring the chance to express themselves and show independence. Let them have a mini-tree to decorate as they see fit in their rooms and safe spaces. Additionally, you can offer to teach them traditional Christmas decorating crafts to further create and decorate a tree in their unique way!
3. Hand Made Holiday Crafts
There's something magical about creating your holiday decorations. It's a chance to capture memories in time, and no doubt you may still have some handmade crafts by your teen when they were much younger. There are many crafts for Christmas that you might be able to share with your teen this Christmas, too. For instance, they may be interested in making their mini-tree decorations or adding a personal touch to the family tree. There are quite a few ways to do so!
Popcorn garland. This is more about the process and sharing it with family than the final product and can become a long-standing family tradition if it isn't already.
Popcorn kernels will break, but make sure everyone knows it's about having fun together, and breaking popcorn is OK. Some tips for an easier time of it: make sure to cook the popcorn on the stove, not microwave it, and let it sit out to get stale—at least a day. You can use plain doubled-up sewing thread, which should work fine.
• Salt Dough Ornaments. Another DIY ornament perfect for kids of all ages, all you need is about 4 cups all-purpose flour, 1 cup of salt, and about one and ½ cup of warm water, plus some kneading all these ingredients together.
Salt dough, once kneaded together, can be used and has the consistency of modeling clay. They can be rolled and baked at 300 degrees F for about an hour and then painted, glued, glittered as your teen sees fit.
• Some other ideas your teen may love: DIY fleece buffalo plaid hand warmers, felt standing gnomes, Christmas reed diffusers, felt Christmas trees, and mason jar Christmas candles.
4. Family Photo Fun
Give the teen a chance to have fun this holiday season with the family holiday photo and let them choose the Family Christmas Pajamas! This Christmas, let them enjoy themselves a little and maybe tap into their younger self by allowing them to pick what Christmas Pajamas mom, dad, and they get to wear. It's another chance to show a little independence and maybe embrace a little silliness for once.
Plus, everyone getting to wear the same thing for Christmas day and family photos means no worries for your teen is trying to pick out the perfect outfit, and no one has to be uncomfortable.
5. Family Bake Off
Whether it's a traditional family recipe being passed down to the younger generation, or a twist of the familiar, or just letting everyone pick a recipe, let them bake! Everyone can pick a Holiday themed goodie they want to cook and have everyone back off together, whipping up delicious Christmas cookies or cakes for everyone to enjoy.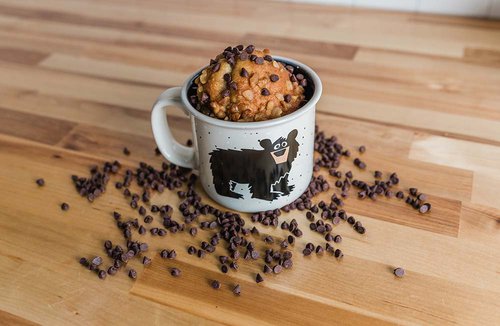 Make it fun by handing out stocking stuffer prizes, running a timer, or letting the kids cook as they see fit!
6. Santa's Grown-Up Helper
Most teens enjoy a touch of retail therapy too. Why not have them help you find the best deals and hit the shops together? Let them help you get what is on everyone's wishlist (except for theirs, of course) this year. Make it an all-day or all-evening outing with plenty of Holiday flavored warm drinks and treats, enjoying the decorated shops, Christmas music, and beautiful lights once the evening falls.
7. Christmas Light Gazing
Whether the area you live in experiences snow or not, many of the local parks will showcase gorgeous and magical Christmas lights during the holiday season.
You can support your local parks or charities by purchasing a ticket and enjoying the festive lights, or pile into the car with your favorite hot drink and take a drive around the neighborhood to take in the twinkling lights of your hometown.
8. Host a Christmas Party
Let your teens hold and host their own Christmas party for friends! When hosting, they can do fun things like make a hot cocoa bar, a Christmas popcorn bar, a Christmas Photo Booth, a Christmas S'mores Bar, play some Minute-to-Win-It games, listen to Christmas music, or have some DIY Christmas crafts for your teens and friends to explore.
Christmas is a time for families, and there's no better way to create those perfect moments than to prep for activities that all of your family, including your teens, will love to do together. We hope this short list of activities will have you and your teens coming back for more fun again and again. We hope you found lots of inspiration! Happiest of Holidays to you and yours!