A mother's work is never done. This is why she definitely deserves her own day to be celebrated and lavished with gifts. Are you a bit stumped on what to get her for Mother's Day this year? Let our Mother's Day gift ideas solve that dilemma to find something she is sure to love!

1- Pajamas
When looking for Mother's Day gift ideas, pajamas tops the list for a few good reasons. For starters, she is probably tired and needs a break. The right pajamas are the perfect way to kick back and relax in style.
Best of all, there are so many styles and fun choices to fit any personality. Check out our huge selection of comfy women's pajamas, and get her something that she'll love and keep using night after night!

2- Socks/Slippers
Don't leave her feet out in the cold! With socks or slippers to match her new pajamas, she can wrap up in coziness from head to toe. This is one of those Mother's Day gift ideas she will be able to enjoy more than once.
After a long day of adulting and momming, slipping on her soft socks or slippers will remind her how loved she is all over again.

3- Spa Day
If you want to treat her to a little me time away from the stress of caring for her lovely family, a spa day is always a great gift. It allows her to go away for the day where everything is all about her instead of how much she can give others.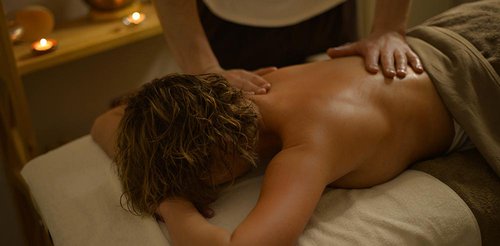 From massages to facials, a spa day can be customized to whatever she enjoys and show her some real pamper time to relax. This is a gift just about any tired mama would absolutely love to receive on this special day!

4- Photo Album
This gift may take a little extra effort on your end, but it will definitely be worth it on the big day. If she is anything like most modern moms, she has tons of pictures on her phone, computer, scattered in boxes around the house, and tucked away in other random places.
A thoughtful gift would be to gather some of her favorite photos of her babies and spouse and organize them in a photo album for Mother's Day. You should do it in chronological order so she can watch her children age and remember all the milestones of being a mother like a journey back through time. This is a sweet gift she is sure to cherish forever.

5- Family Photoshoot
When looking for Mother's Day gift ideas along the same lines as a photo album, there is another great option. A photoshoot is always a big hit for the mom looking to capture special moments with her brood. You can set up a professional photoshoot and coordinate the outfits ahead of time.
On Mother's Day, surprise her with a photoshoot of the whole family wearing coordinated outfits for a beautiful surprise. You can then frame these pictures and she will always have a lovely memory of this special day for years to come.

6- Cozy Robe/Blanket
After a long day of being pampered or out on the town, she will want to wrap up in her final present. A comfy robe is the perfect way to end this special day celebrating this special lady! You can even match this new cozy robe to her new pajamas and slippers for a head to toe fashion statement of coziness.
If she isn't into robes, a cozy blanket is always a great way to curl up after a big day. There are plenty of styles available to make this gift a thoughtful choice she will love using after a long day.