Moving into a new home with the kids opens a world of possibilities for family memories (after everything is moved inside, of course). Your furniture, housewares, décor, clothing, and everything in-between will move from one home to another. However, there are some things that every new home should have right away, so that first full day in the new space feels just right, even with a swarm of boxes left to unpack. Here are our 5 must-haves for those first few days for families like yours.

1- Coffee Mugs
On that first morning you and the family wake up in the new house, you're going to want a cup of coffee (or three) to get through the unpacking phase. While brewing your go-go juice, the kids will want something yummy too.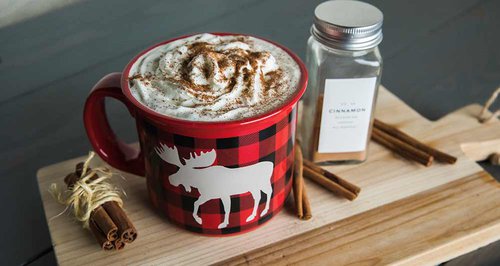 Aside from water or juice, you can make the morning feel special for them by giving them mugs of hot cocoa. They're microwave safe, and super high quality. Pick out a few of our silly mugs from our collection. These will become the mugs you remember using on those first few mornings in the new home. Memories like those are priceless!

2- Cozy Pajamas
Don't overlook everyone's jammies! When packing everything up, make sure you and the kiddos have a comfy pair of PJs to throw on. From baby to the older kids, everyone will need something warm and comfortable to wear in the evenings and mornings until everything is totally unpacked.
Take advantage of our huge selection of family jammies so everyone can get a fresh pair of PJs that match! You may also want to throw in some toasty socks or slippers. With these pajamas, you can snap a few shots of the kids or your whole crew to remember moving into the house where the kids will grow up.

3- Warm Robes
You'll definitely want a great robe on hand right away when you move into your new home. Moving is tough, so you'll need a little extra TLC. After a nice shower, you'll love being able to quickly hop into a plushy robe for a little bit.
We offer robes for both you and dad, so you both can relax in style and comfort.

4- Books and Toys
Keep your crew occupied with a couple new books and toys. You and papa bear will be busy ticking things off the to-do list, meaning you won't exactly have all the time in the world to stop and play with the kids! Check out our selection of fun, outdoor and fantasy-themed children's books and toys.
These feature all the kids' favorite animals, from bears to horses. They'll love flipping through these beautifully illustrated books! Plus, we offer a variety of super cute plush toys that may end up being their go-to "baby" for the year.

5- Blankets
Make sure you have a couple plushy, soft blankies unpacked. Trust us – you and the kids will both want a warm blanket at the end of the day. Toss a blanket over the couch and make sure all the kids have one in their rooms.
If you like Sherpa, then we have great news for you! We offer five different warm and cozy Sherpa throw blankets that you will absolutely love. These are just what you need to make your new house feel like a home.

Keeping the gang comfortable and happy while you're in transition will make everything go much more smoothly as you and your spouse get the nest just right. Not only are these 5 must-have things great for the kids, but they'll naturally create lasting memories. You'll be surprised when one of your kids remembers those first few mornings in your home sitting and laughing with you in matching jammies. Sure, there will be a million things to do, but creating that sense of homeliness right away will make all the difference for your children and yourself. Try to stop a moment during these days and take photos of the kids. Whether they're "helping" with unpacking, enjoying breakfast in the new kitchen, or playing in the living room, you'll be so thrilled that you snapped shots like these to have 10, 20, or 30 years from now. At LazyOne, we're all about making memories any time and any place. With these 5 seemingly simple things, you can truly create moments that your little ones will remember for a lifetime.