Once the holidays are over, winter can seem cold, bleak, and boring, without much to do. It doesn't help that the world looks a lot different now than it did not that long ago. Large crowds and gatherings are discouraged, and not many events are happening. When we have to stay in our houses and the weather is too cold to go outside anyway, how do we fight off the winter boredom?
It's time to get imaginative. Whether you're single or have a family, here are 15 ideas to fight off winter boredom for you AND your kids! The best part? You can do each one without changing out of your favorite jammies.
1- Have a game night: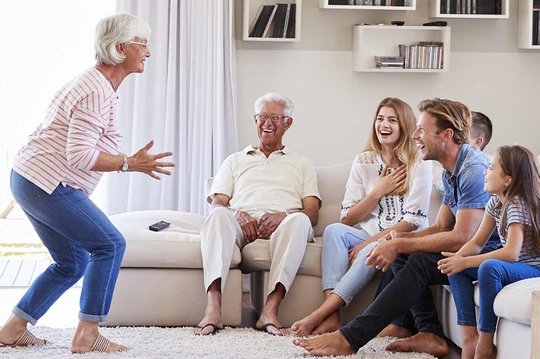 Board and card games are always great choices, but if you have limited options, you can also play charades, twenty questions, or makeshift Pictionary!
2- Have an indoor scavenger hunt:
This can be as romantic or child-friendly as you want, depending on who you're trying to keep entertained.
3- Read aloud:
Kids love when you read to them, so take more time inside as an opportunity to read books. They'll learn something, and you'll have a way to keep them off of the smart devices.
4- Watch educational videos:
If there's something you've always wanted to learn about, look up a documentary to stream! You can also turn this into a fun game if you have kids: they take turns picking things to look up and watch videos about. You'll be surprised at the animals, historical figures, and geographical locations they come up with. Maybe you'll learn something too!
5- Have a pillow fight:
Being stuck together indoors for an extended period of time can cause some pent-up frustration. Get that frustration out of everyone's systems with a friendly, injury-free pillow fight! By the time it's over, everyone will be too busy laughing to feel frustrated about anything anymore.
6- Put on a play or make a movie:
Most of today's smartphones have impressive cameras, which means it's easier than ever to put on a play and record it OR make a movie instead! Let your creativity shine, and have lots of fun with the costumes. If you're feeling brave, you can share it online afterward!
7- Put on a puppet show:
Along the same lines as putting on a play or making a movie, putting on a puppet show is a great way to pass the time. You can make puppets with socks, popsicle sticks, construction paper, stuffed animals and anything else you can get your hands on!
8- Set up dominoes:
If you already have dominos at home, try setting them up in fun patterns and then knocking them down. You can also use substitutes, like books, but tumbling dominoes are really affordable to buy online as well!
9- Have an art competition:
If it's just you and your significant other, make funny portraits of each other and see which one is best. If there are kids involved, make sure there are enough categories that everyone can win something, and no feelings get hurt!
10- Host a tea party:
Princesses in training will LOVE a tea party. Make it an event: get dressed up in fancy clothes, or make it a cute pajama party, serve appetizers, and ask Dad to be the waiter. You can use it as an opportunity to teach your little girl good manners and try out funny foreign accents!
11- Play restaurant:
Let the kids be waiters and cooks in your very own restaurant. Get dressed up, give them a notepad and pen to take orders, and give them as much free reign in the kitchen as you're comfortable with. They'll love feeling grown-up!
12- Build a campfire:
Do you have a fire pit? What about an open fireplace? Take the opportunity to roast marshmallows and make some s'mores. You can also use it as an opportunity to tell scary stories, depending on how old your kids are (or if you even have any)!
13- Make instruments and have a jam session:
If you have a big family (and a high noise tolerance), this can be the cure for wintertime blues. Kids love making instruments out of everyday objects. Either put on some background music to jam out to or make your own beats–just make sure you also take the chance to show off your dance moves!
14- Build an indoor obstacle course:
You can get as elaborate with this as you want to, or you can also just pretend the floor is lava and let your furniture do all the work for you. Just be sure there are safety precautions put in place, especially if small children are involved!
We can't wait to see all the adventures you create while you're wearing your favorite PJs. Let the winter-boredom-busters begin!